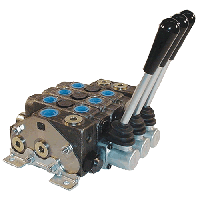 Ryan Hydraulic Service presents solutions for a variety of hydraulic products, such as mobile valves. First of all varied accessory valves can be shipped directly to you. In addition, we have valves ranging from flow dividers, stabilizing valves, proportional valves, pressure relief valves, and many more.
Furthermore, our accessory valves are reliable and dependable. They can also cover the necessities of cranes, skip loaders, excavators, forestry equipment, fishing boats, foundation drilling rigs, water well drilling rigs, and other specific machinery.
Ryan Hydraulic Service aims to enhance the performance and control-ability of these machines. We always receive positive feedback from our customers. We do not compromise on the quality of our work. Also, we are dedicated to providing the best mobile valves at affordable prices. We have served and satisfied all of our clients.
Cutting-edge expertise is constantly on hand and you can rest assured knowing that you will be receiving the very best mobile valves. Our huge array of products blended with our extensive knowledge of the application. Furthermore, our service enables you to overcome the most diverse problems.
We can provide the proper accessory valves by covering and resolving our clients' needs. A huge variety of valve types exist. However, there are two main forms of action. Sliding stem and the rotary action. The most common and versatile types of control valves are sliding-stem, V-notch, butterfly and angle types. Their popularity derives from rugged construction that makes them suitable for a variety of process applications.